Learn more about DC Streetcar.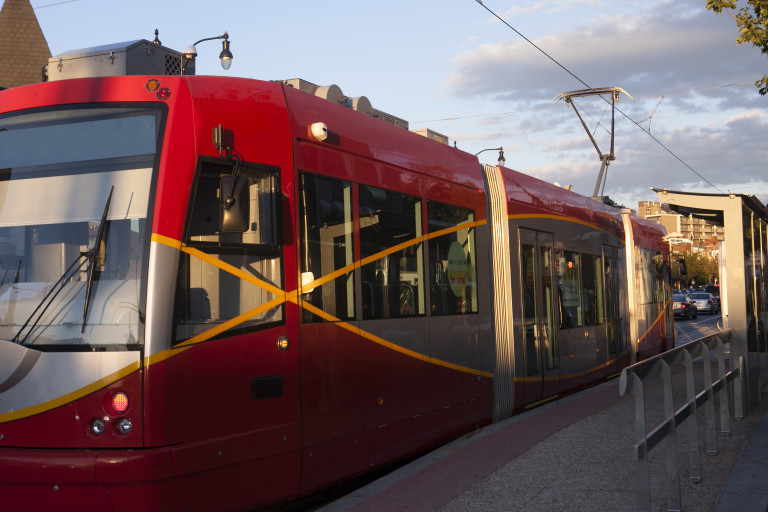 The District Department of Transportation (DDOT) launched DC Streetcar in February 2016 after more than 50 years. The rebirth of the streetcar emerged out of a mid-2000s planning effort to shape the future of transit in the city. The comprehensive District of Columbia Transit Improvements Alternatives Analysis  studied gaps in transit and identified ways to better meet the needs of residents. From there, DDOT focused on expanding transit service with the DC Circulator, express Metrobus routes, bus rapid transit, Capital Bike Share, and DC Streetcar. 
The streetcar offers an array of benefits. A fully envisioned streetcar system makes it easier for residents to move between neighborhoods and spurs economic development. Unlike buses, fixed rail lines attract long-term community investments in housing, retail, and commercial properties. 
The DC Streetcar system's goals are simple:
Link neighborhoods with a modern, convenient, and attractive transportation alternative.

 

Provide quality service to attract and reach new transit ridership.

 

Offer a broader range of transit options for District residents.

 

Reduce short inner-city auto trips, parking demand, traffic congestion, and air pollution.

 

Encourage economic development and affordable housing options along streetcar corridors.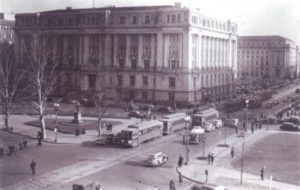 DC Streetcar History
Beginning in the 1880s, the District of Columbia had a robust streetcar network with more than 200 miles of track, 16 route lines, and multiple companies providing service. Electric streetcars remained a popular transportation option when many preferred not to drive to avoid a wartime gasoline tax during World War II. There were even plans proposed to alleviate the congestion in downtown Washington, D.C., through a system of streetcar subway tunnels. The Dupont Circle Underground is the only one of those tunnels to come to fruition, and it operated for about a decade before the District replaced streetcars with buses.
The last day of streetcar service in the city was January 28, 1962. The District Department of Transportation (DDOT) Historic Collections provide more information, maps, photographs, and drawing of Washington, D.C.'s streetcars.