Riding Basics
Thank you for riding with DC Streetcar! Read the riding basics below for an easy ride on DC Streetcar. If you are concerned about riding transit because of COVID-19, learn about DC Streetcar's safety and health practices to address the coronavirus.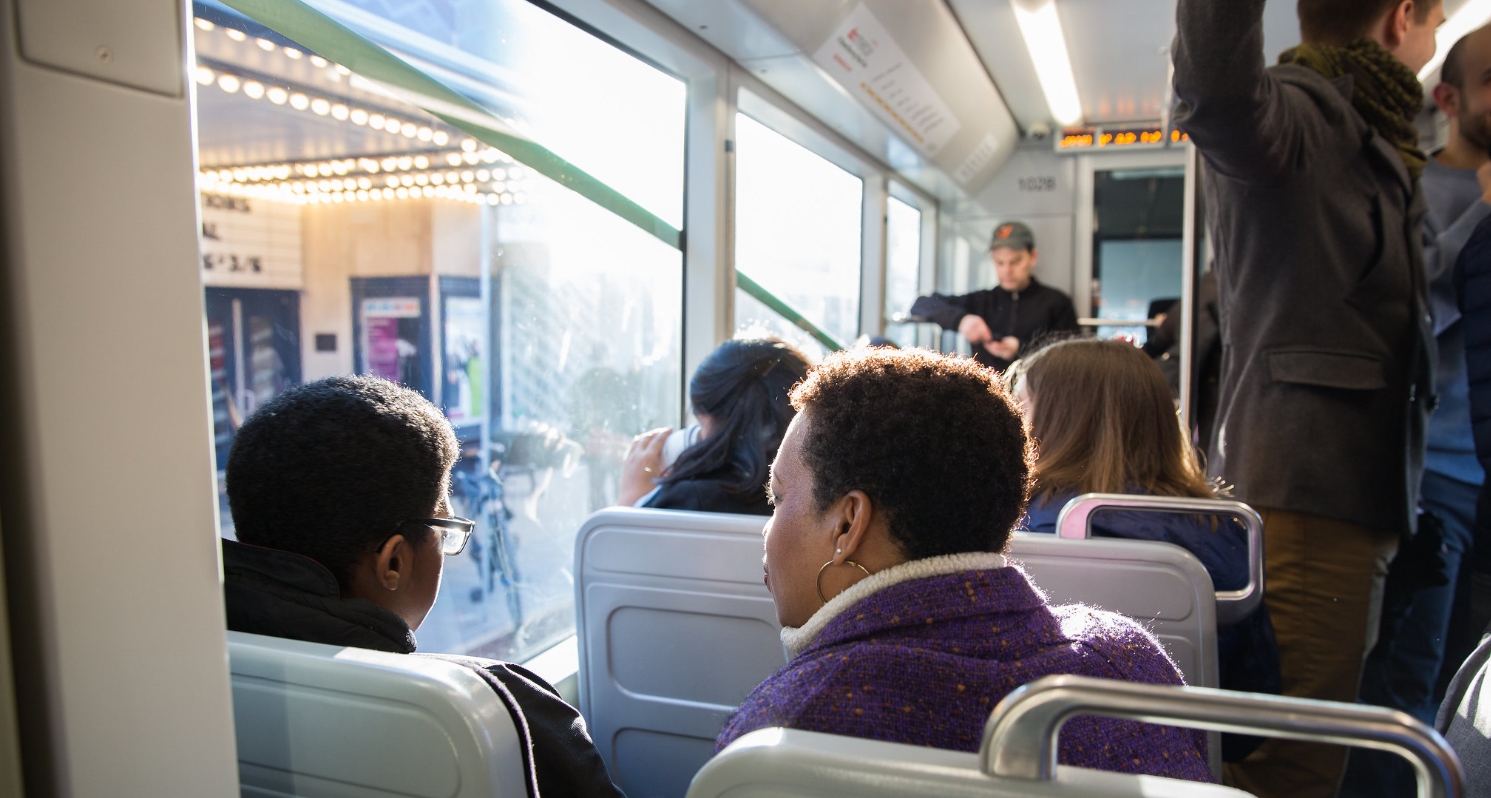 What to know before boarding
Plan ahead

Find r

eal

-time information at the stop and on

 our tracker s

o you know

when the next car will approach.

12-minute intervals Streetcars arrive in 12-minute intervals. Check Service Alerts for real-time updates about service interruptions.
Stop locations

H Street NE stops are located on each side of the street (eastbound and westbound), while Benning Road NE stops are in the center median. 

Board at any stop Riders may board at any of DC Streetcar's eight stops.
Riding Tips & Etiquette
Follow these tips to get to your destination safely while riding DC Streetcar.
While you wait
Stand clear of the platform edge.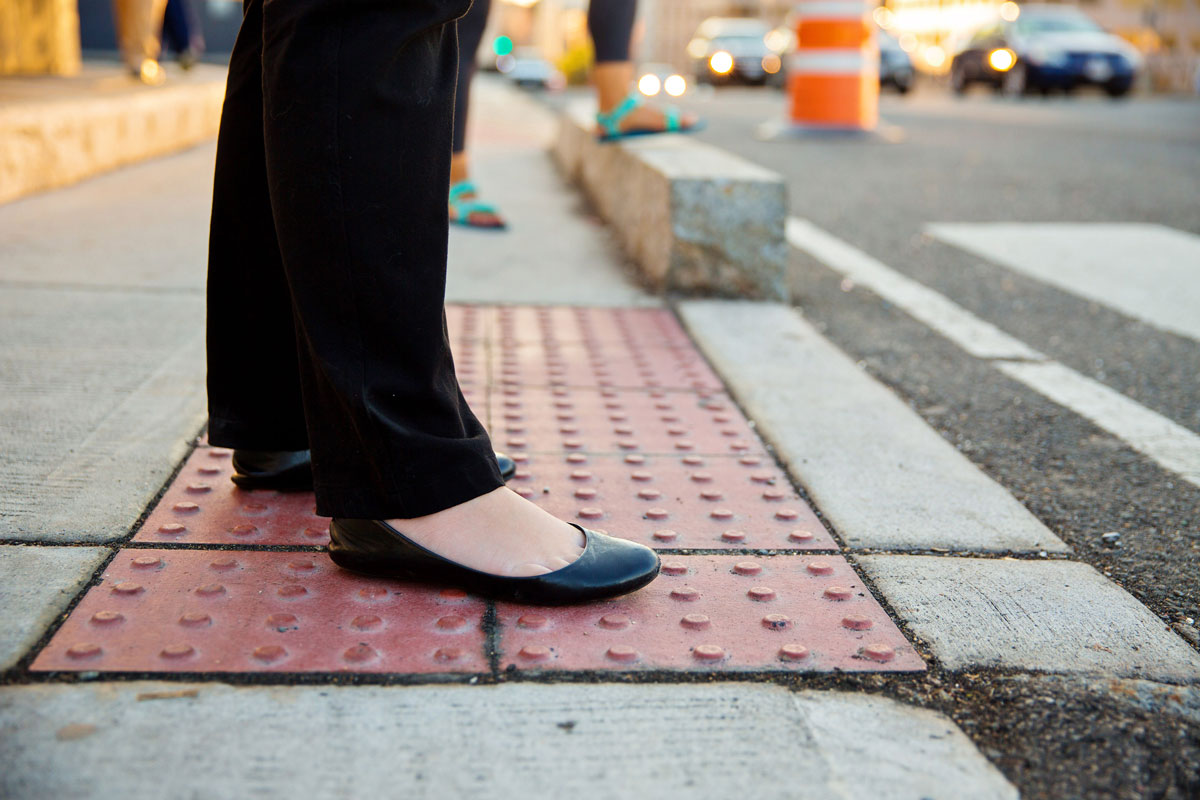 Boarding
Shirt, shoes

,

 and masks are required. 

 

Let others exit before boarding,

 

and 

then 

enter 

with care

.

 

Doo

rs open automatically for hands-free entry

 as part of DC Streetcar's COVID-19 precautions

. 

 
Pick a seat
Be mindful of accessible

 

seating 

areas

 

reserved 

for people with disabilities

.

 Please be courteous to those who may need 

to use them

. 

 

As part of DC Streetcar's COVID-19 precautions, please spread out to maintain distance between family groups.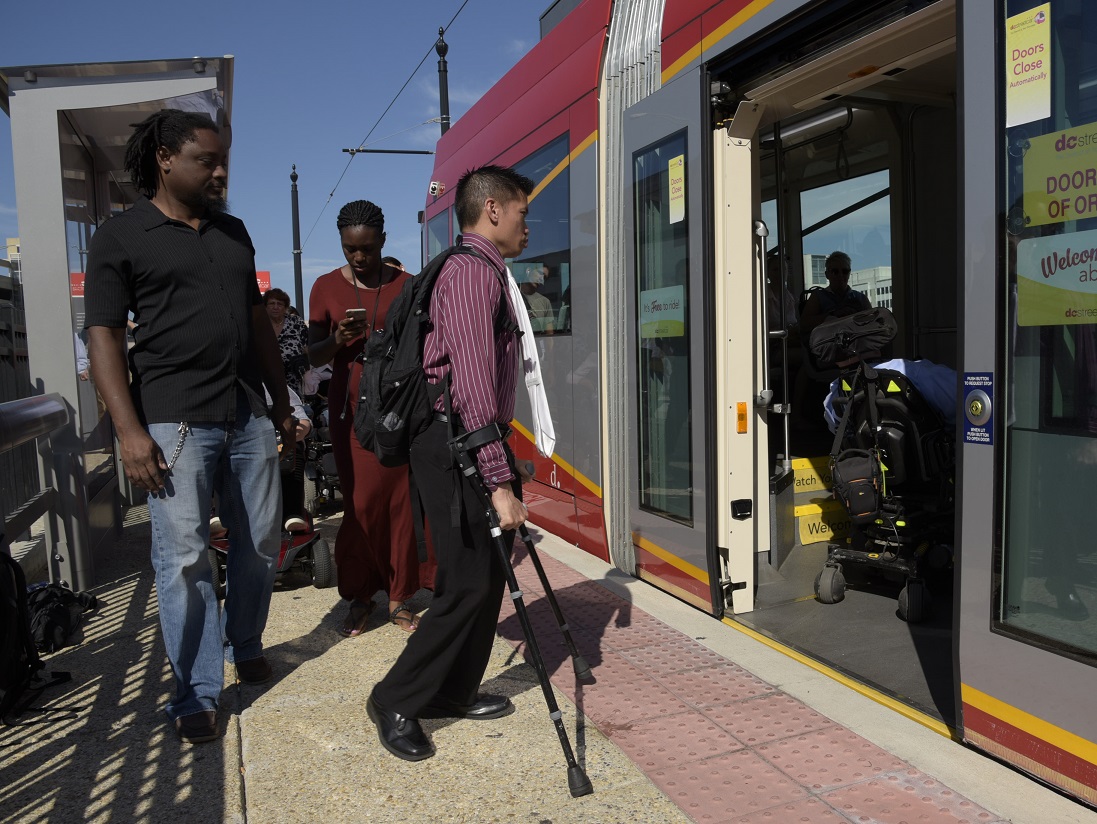 While riding
Please follow all the posted safety rules and report any suspicious items or activity to the operator. 
Supervise and hold onto small children

.

 

D

on't block doorways or emergency exits

.

 

Hold on to a seat 

or handrail

 while the streetcar is in motion

.

 

 

Keep track of your belongings while you're on 

board and

 be sure to secure smartphone

s

 or tablet

s

 when near the doors.

 

Refrain from

:

 

 

Smoking
Riding with pets (service animals are permitted)
Eating or drinking
Littering or spitting
Riding with dangerous or flammable items
Wheels welcome on board
Low-floored boarding allows for easy access for bicycles, wheelchairs, strollers, and 

personal shopping 

carts

, space-

permitting

.

 

T

here are no internal or external bike racks onboard, so please hold bikes upright while riding.

DC Streetcar encourages cyclists to follow Bike Safety guidelines

near the streetcar.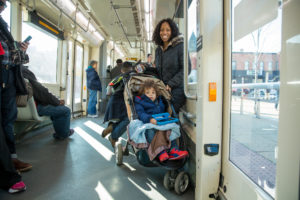 If there is an emergency or unsafe situation on board, tell a streetcar operator or call 9-1-1.