Motorist Safety: Drivers, Stay Alert & Save Lives
Streetcars operate in the same travel lanes as other vehicles — in the left lane on Benning Road and in the right lane on H Street. Motorists need to use caution when sharing the road to avoid hitting streetcars, other vehicles, pedestrians and/or cyclists.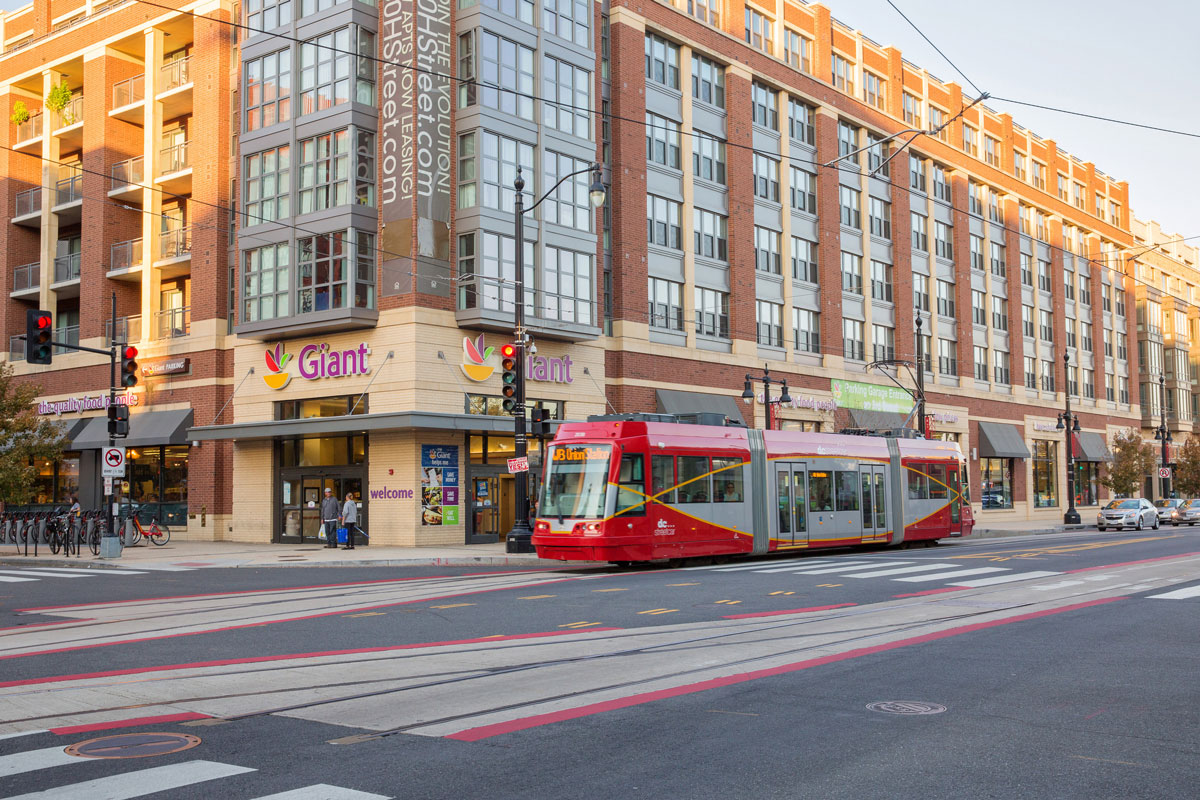 Driving Near Streetcars
Follow the streetcar at a safe distance and be prepared to stop.

 

Streetcars are not able to stop as quickly as vehicles — slow down and use turn signals before making a left or right turn.

 

Check for an approaching streetcar before opening vehicle doors.

 

Do not make a turn from the adjacent lane or center lane in front of the streetcar.

 

U-turns are not allowed on the Hopscotch Bridge

s

 

Yield to pedestrians in the crosswalk.

 
Parking on the H St. NE/Benning Road Corridor
Avoid a ticket or a tow – park within the lines on the H

 St. NE

/Benning 

Road 

Corridor

!

 

Double-parked 

cars 

are eligible for $100 fines and may be towed. 

 

Park entire vehicle, including side mirrors, within the solid white line. 

 

Practice the #DCReach by opening driver side doors with your right hand and make sure to look for oncoming vehicles before opening doors. 

 

Parking lots are available at Union Station and The Fields at RFK. 

 
Beware of parking changes related to outdoor restaurant service. 
Flashing Yellow Signal at Starburst Plaza
At the five-point intersection of H Street NE, Bladensburg Avenue NE, Benning Road NE, 15th Street NE, and Maryland 
Avenue NE, a yellow arrow flashes when vehicles are permitted to turn left from H Street NE onto Bladensburg Road NE. It replaces the traditional green signal at the intersection used to indicate the need for left-turning vehicles to yield to oncoming traffic and pedestrians. 
 The flashing signal enhances the safety and efficiency of the busy intersection and allows for safer operations of motorists and the DC Streetcar through the intersection.