Pedestrian Safety: Watch your step and use caution.
Be aware of the surrounding environment when walking and always proceed with caution when interacting with the DC Streetcar.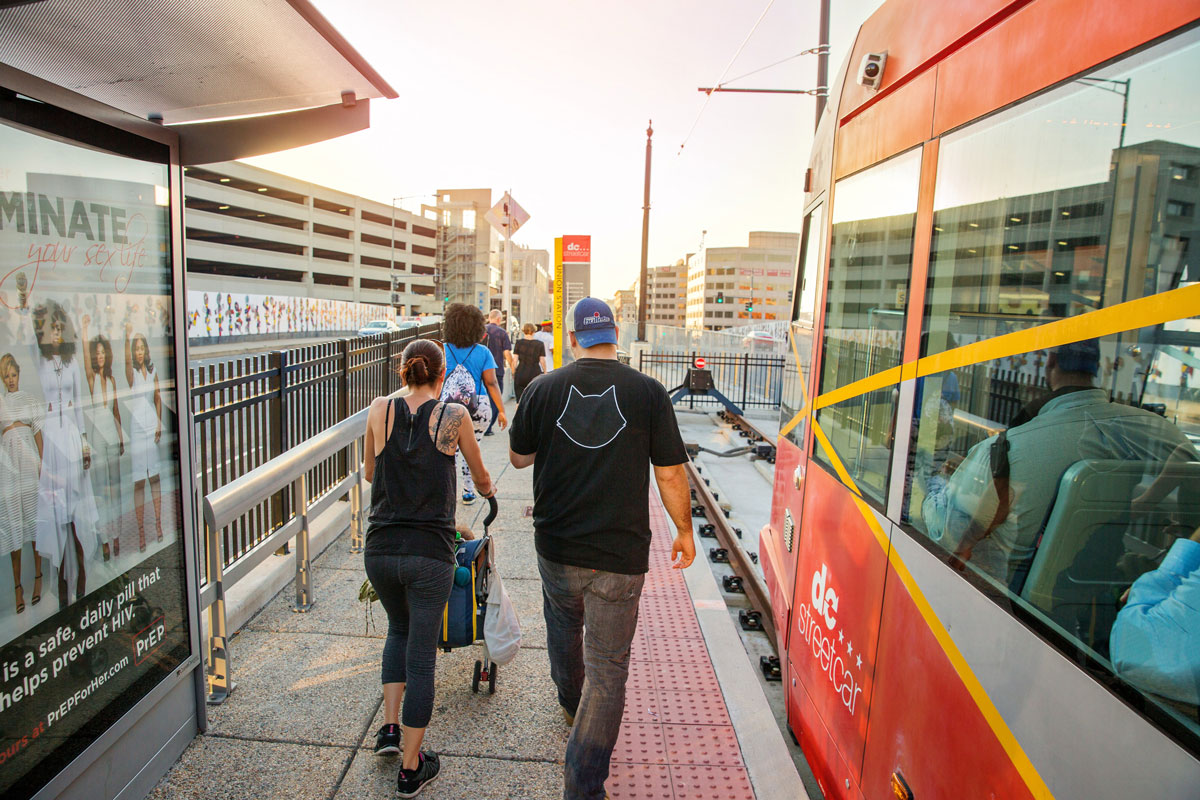 Never cross 

or run 

in front of an approaching streetcar or between two stopped vehicles

.

 

Wait until traffic stops before crossing and look both ways before crossing at designated crosswalks. Never assume a driver sees you.

 

Pay attention to the surrounding environment

 and recognize that the streetcar is operating in mixed traffic.

 

Stay alert! Streetcars are quiet and cannot stop as quickly as a car.

 

When waiting at a streetcar stop, stand clear of the platform edge to prevent falls and potential contact with a moving streetcar.  

 
As shown in the safety video below, pedestrians should be especially aware of their surroundings and the special pedestrian "safe to walk" signals along the corridor where streetcars cross travel lanes.